The people behind Kaushalya Global bring together their unique expertise to realise the vision of holistic education.
Mr. Ramesh Partani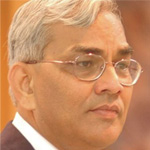 Mr. RAMESH PARTANI, senior disciple of Swami Sukhabodhananda, is the founder. He has mentored thousands of corporate executives in India and abroad through his life-changing transformative education workshops. He brings with him the rich experience of having conducted more than 1000 workshops, nationally and internationally, that have brought out the best in people working for multinational corporates, Government departments, financial and educational institutions.
He has extensively studied the brain development processes in babies and children from both spiritual & scientific perspectives under eminent masters like Glenn Doman, Swami Sukhabodhananda, Edward de bono, Deepak Chopra, Robin Sharma, Jack Canfield and others. This rich wisdom has been adapted for children and is applied to the learning system at Kaushalya Global. Mr. Partani is also the Chairman of a reputed Corporate house based in South India.
Ms. Margarita Alvares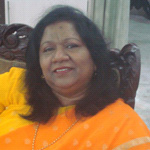 Ms. MARGARITA is a graduate in Science, a business woman, a good singer and a qualified trainer. She has rich experience of practical human relations through real life situations in various spheres of corporate business activity. Committed to child education & development, Ms Margarita shoulders the responsibility of handling all the branches of Kaushalya Global Chain of Schools.
She is also leading the DMIT profiling services vertical of the organization. Her administrative acumen, keen observation and sharp common sense are her biggest strengths. Her practical down to earth approach to problem solving is extremely effective. She is an ethical, value based individual who likes to keep things simple and uncomplicated.
Ms. Sarita Emmanuel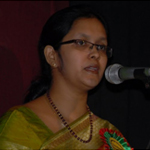 SARITA EMMANUEL, A Post Graduate in English Literature From Osmania University has started her teaching career in her early twenties as a facilitator in English Language at primary and senior school level at reputed CBSE and ICSE educational institutions in the twin cities.
Her profound interest in early childhood education and her passion to impart quality education has helped her acquire a sense of mastery in formulating unique teaching techniques and design a well graded curriculum to set up high academic standards for the school.
In the year 2010, She joined Kaushalya Global School as a Center Co-ordinator. Her self-less commitment, dedication, finesse in academics and her relentless pursuit for imparting excellent academic standards for sixteen years in the field of education has helped her further her career to become Head of Academics. In the year 2015 she has been promoted to the position of Headmistress.
D.R.Karuna, M.Sc (h.sc)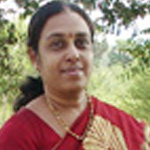 D.R.KARUNA is a post graduate in home science. She has been associated with kaushalya global school , west marredpally since inception. She joined Kaushalya as a teacher and took over as a co-ordinator within a year.
With her passion and devotion she has brought about qualitative and quantitative changes in the infra structure, academics and faculty development .She is an excellent administrator and under her leadership, she has created a student friendly environment where every child loves learning and cherishes every moment in school. Her focus is on discipline,excellence in academics and teacher development. In her long association with the institution she has carried forward school's philosophy in creating a holistic learning environment for every child.